[MIUI 12]
Introducing MIUI 12 : New Animations, Enhanced Privacy, Improved Dark Mode, Mi Health and More!
2020-04-27 21:29:08
25767 289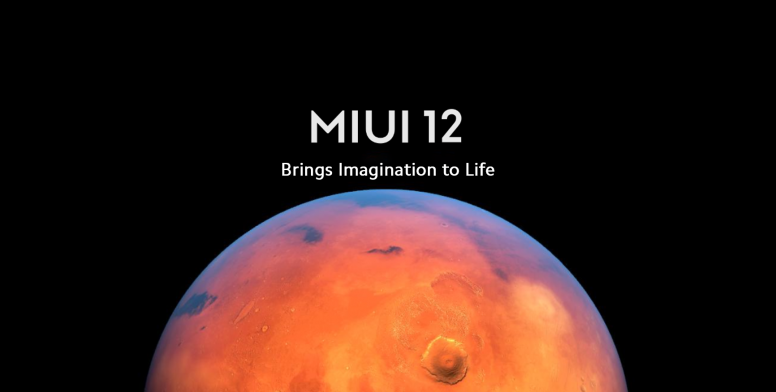 Hello Mi Fans,
Finally the wait is over! Curtains have been raised from the most awaited MIUI 12 launch. Standing at the forefront of design and user experience, MIUI 12 once again ignites your imagination with its whole new set of animation, aesthetics, and privacy functions. With Xiaomi's MiRender engine, Folme animation engine, and MAML illustration engine, MIUI 12 created an elegant and ultra-smooth UI experience. It also realizes highly efficient user interaction by visualizing every data, information, and status. Xiaomi has announced the list of devices that are set to receive MIUI 12. The closed beta (China ROM) release of the latest MIUI is available for early testers, while its open beta rollout will be kicked off on May 8th for 29 different devices (China). Let's talk about the features: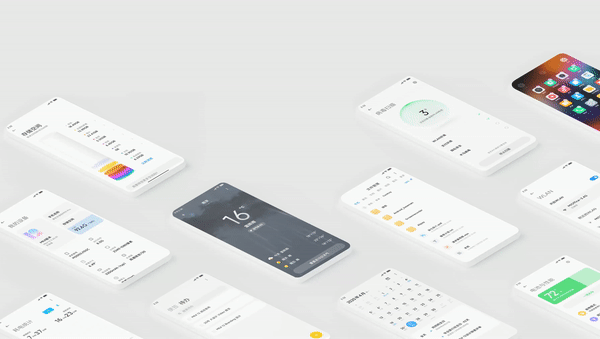 Refreshed Design & New Animation:
MIUI 12 rely on a whole new look. The interface is visually more cleaner, with wider spaces between different texts or images and a brighter white background. MIUI 12 also gets a whole lot of new visual elements to complement the information it shows. Our self-developed physical animation engine rewrites the underlying rendering mechanism. Through the MAML illustration engine, Folme animation engine, and MiRender rendering engine, elegant visual and animation effects such as perfect dynamic rounded corners, advanced color mixing, control-level real-time blur, physical space motion, and dynamic forms are realized. Originating from this advanced technical architecture, the system animation has been renewed.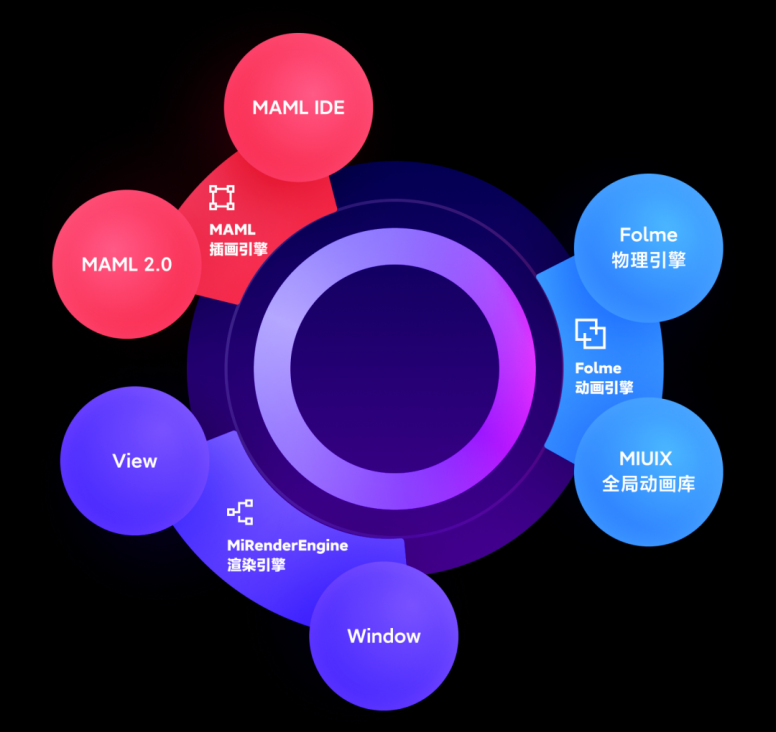 In MIUI 12, Xiaomi has visualized the core system information, allowing you to see the status of the system at a glance. Xiaomi is calling this the new "Sensory Visual Design." What this basically means is that now when you visit the Settings page on your phone or check out things like storage availability, you will see the system information presented in the form of graphs and visual diagrams, making it easier to understand and consume. You can see examples of Xiaomi's new design in the images above.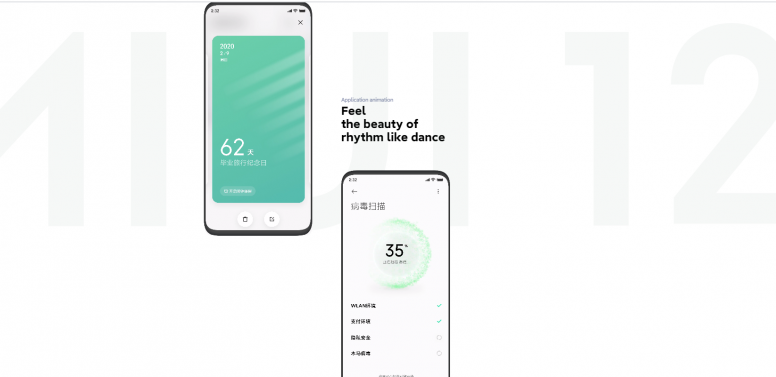 Xiaomi has also introduced "Super Wallpapers" with MIUI 12. When the dark mode is turned on, the planet chosen by you for the wallpaper will also enter night time, thereby enhancing your visual experience. Adopting a game-level engine for real-time rendering and official NASA statistics to precisely reconstruct planetary landforms, the newly introduced MIUI 12 Super Wallpaper feature takes cosmic aesthetics to the peak of realism, creating stunning visuals for your wallpaper and always-on display.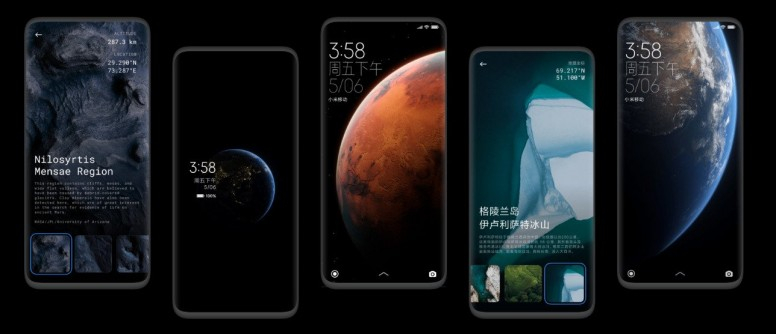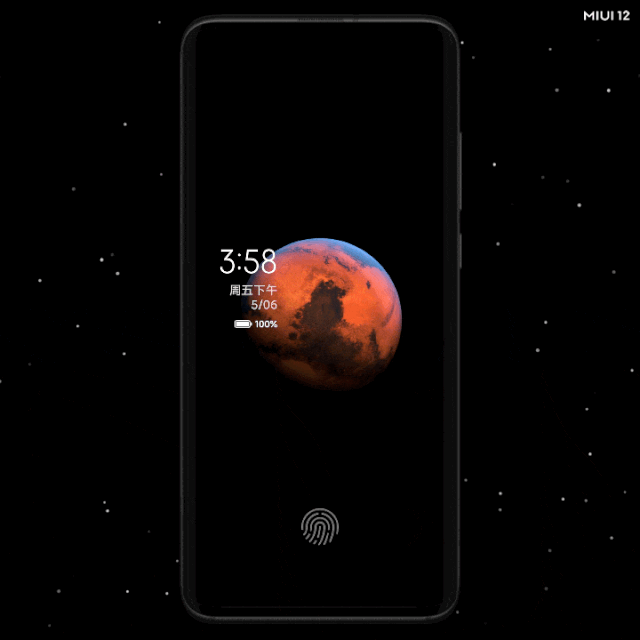 From the screen display, to the lock screen, to the home screen of your phone, every screen changes into an imaginary space. Explore the surface of Mars, explore the beauty of the earth, and meet your imagination in front of the screen. Xiaomi has also added a bunch of new live wallpapers and AOD screens inspired by the landscapes of the Earth, the Moon, and Mars. There's an interesting spin on the live wallpaper and it zooms in from a space-level view to an aerial view just a few hundred meters above the surface of either of the planets when you unlock the phone. When you open a folder, the wallpaper zooms in closer to the surface and out when you exit the folder. So overall MIUI 12 presents a asthetic design.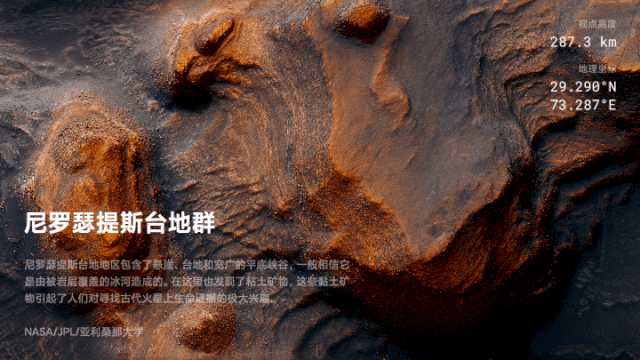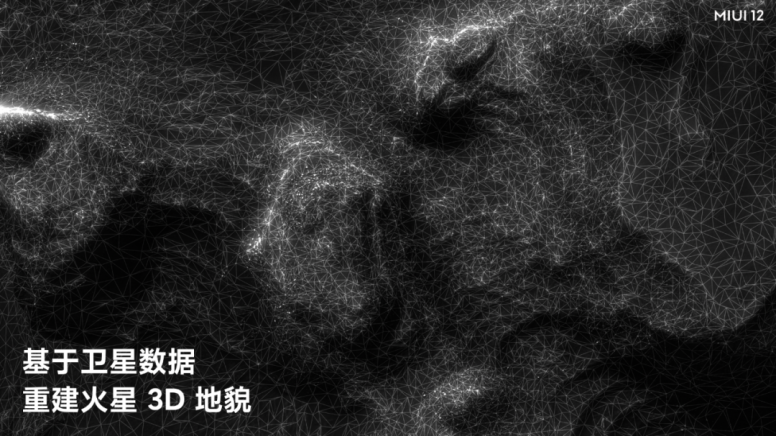 Dynamic weather & New Animation:
Incorporate natural and vital climatic elements into the design of the system's weather application. You can feel the climate change at your fingertips and appreciate the beauty of cloudy weather, rain and snow. By simulating ecology and deducing nature, we can perceive the sunshine and the spring breeze on one screen, and feel the changing clouds and rain. As if immersive, bring natural comfort. Close to nature, why only in front of the window.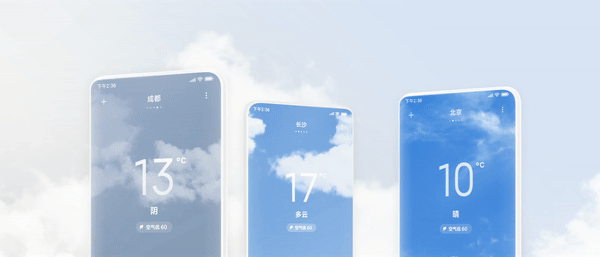 The animation of app icons also gets a refresh. App icons will now generate real-time feedback based on your gestures. Xiaomi says changes in gesture direction and speed will cause application icons to react differently. For instance, when you delete an application, the ripple animation will also affect the surrounding app icons. In other areas, you'll notice new animations for screen rotation, opening and closing apps, and more.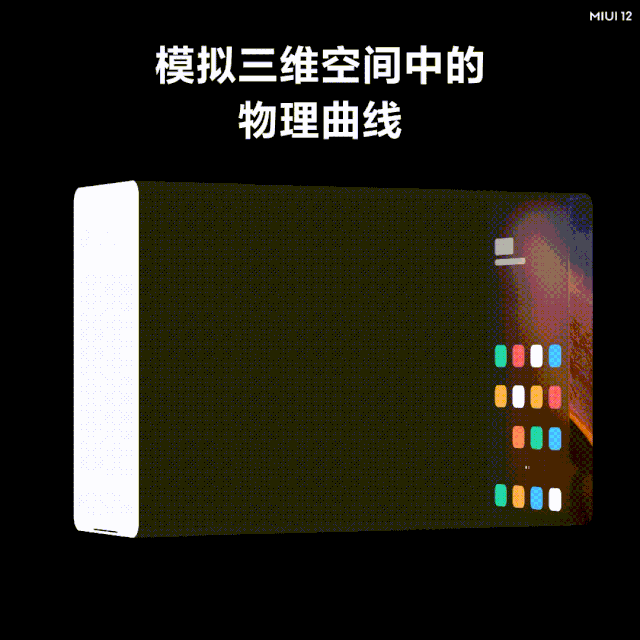 MIUI 12 also brings some new gestures to your phones. For instance, you will be able to swipe down on the notifications panel to interact with a notification without having to abandon what you're doing. You can also slide down on the notification panel to expand it into a small window, which you can then freely drag around the screen for a split-screen effect.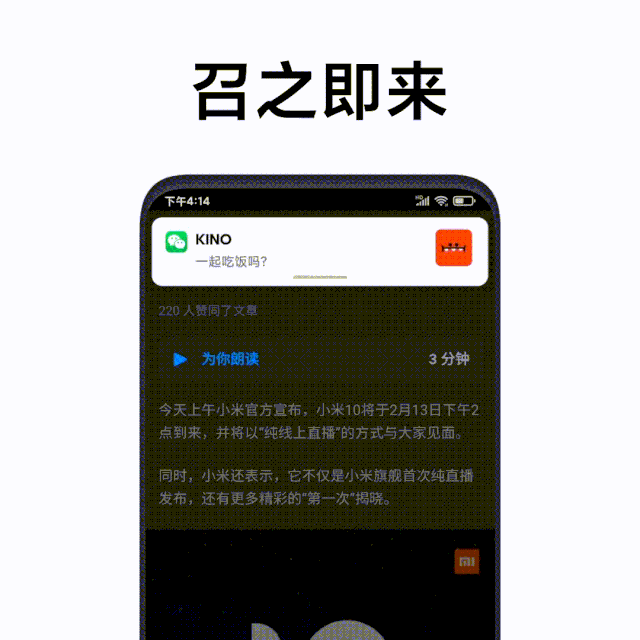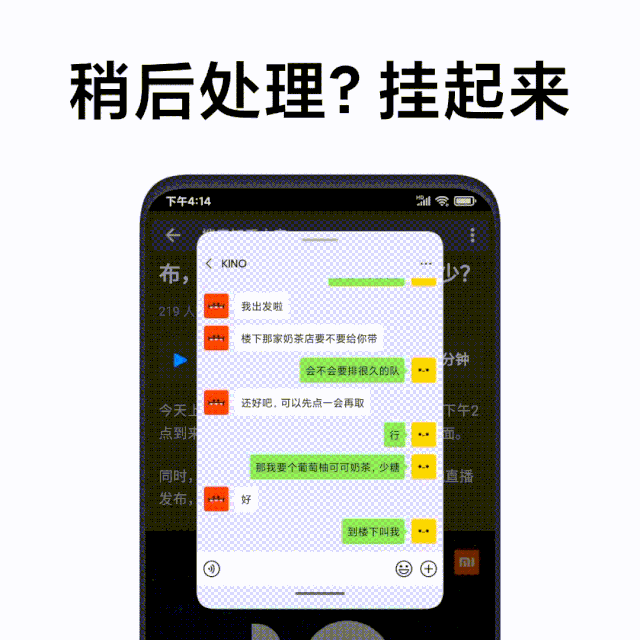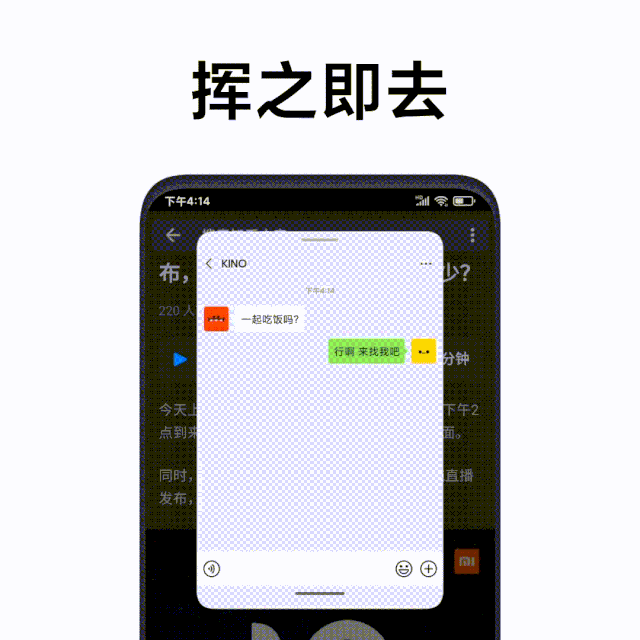 MIUI not only acts as a competent assistant in your life, but also makes every effort to keep your personal information safe. In MIUI 12, you can easily manage your privacy. To achieve ultimate data security, MIUI 12 offers Flare, Barbed Wire, and Mask System functions to provide users comprehensive protection. The Flare function marks out sensitive app activities to the user. With it, all sensitive behaviors of the application are faithfully recorded and presented to you. It gives a clear reminder when sensitive system capabilities are used.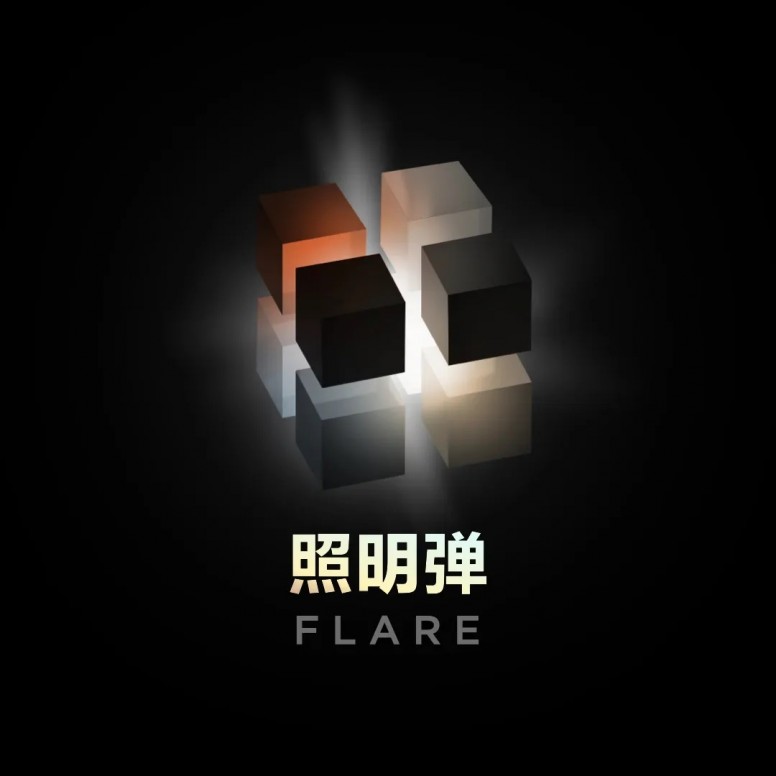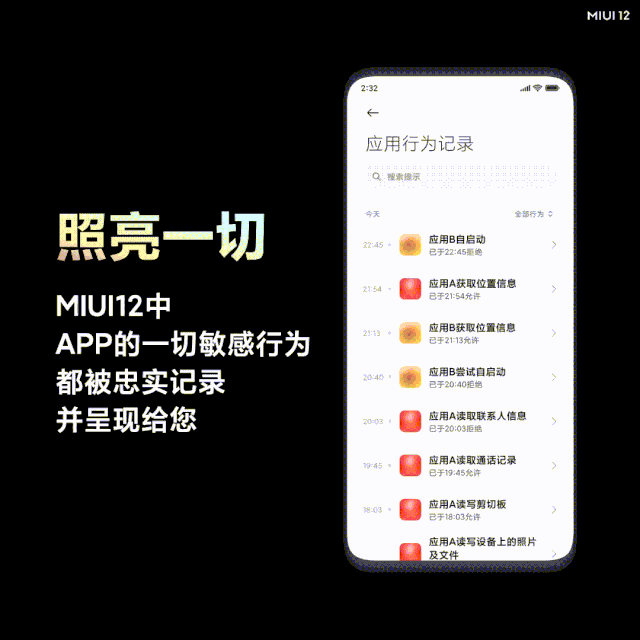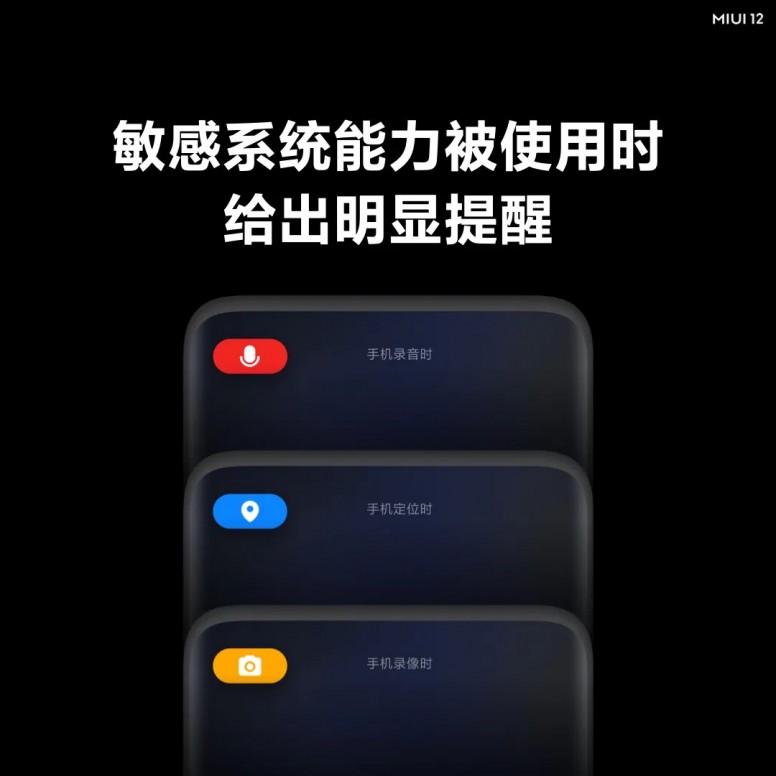 While the Barbed Wire function allows users to take control over their own app permissions and erase sensitive information when sharing documents. It takes care of a comprehensive privacy management. Grant application permissions only when necessary and prohibit the use of cameras in the background. High-risk behaviors are directly prohibited. It also helps with Safe sharing. Share life but not privacy.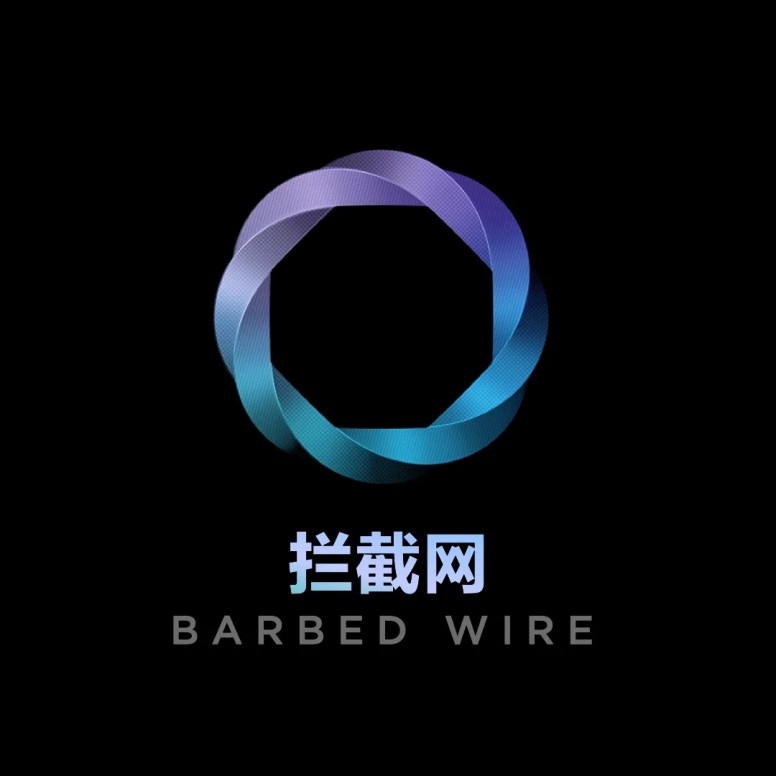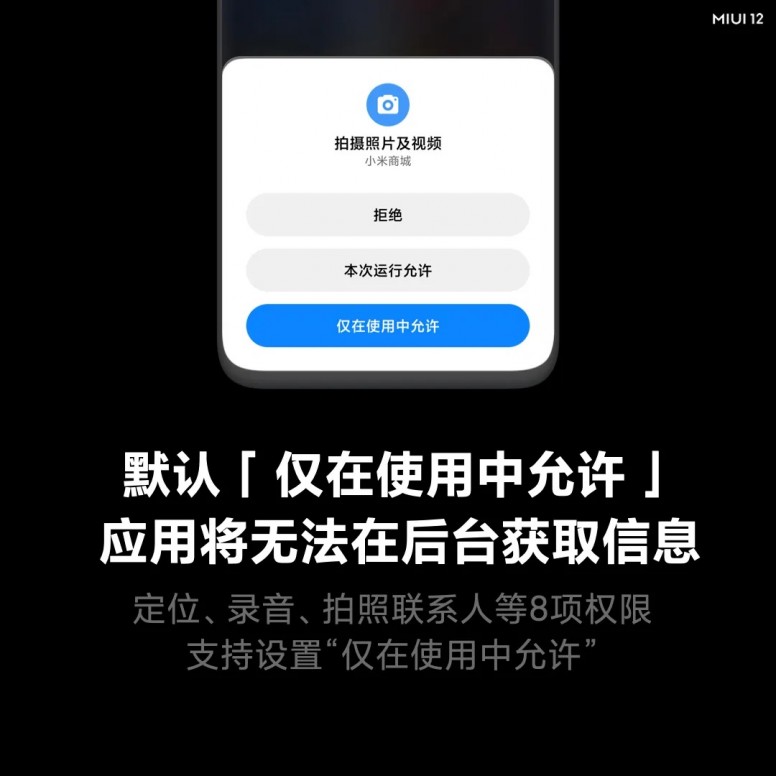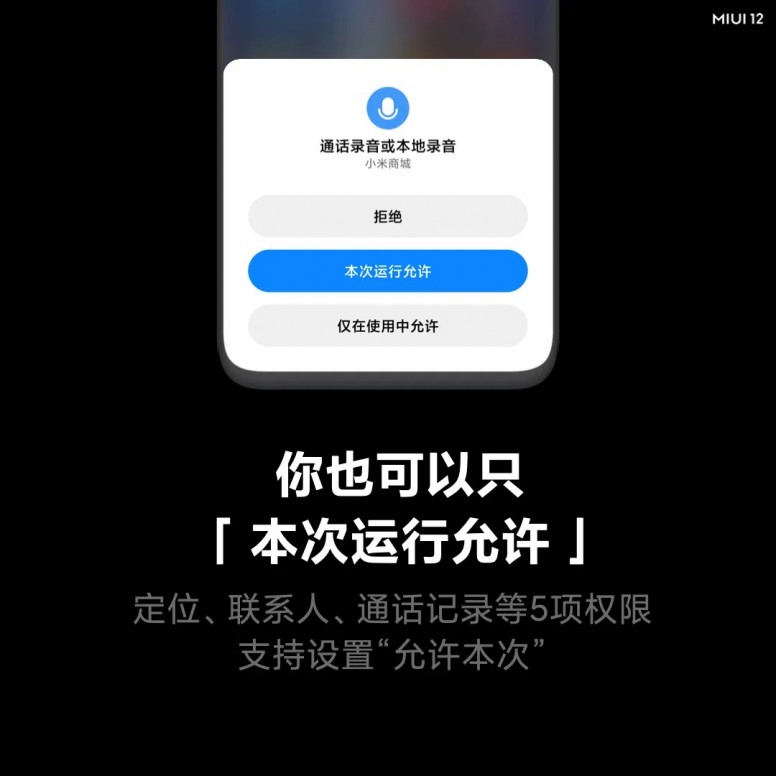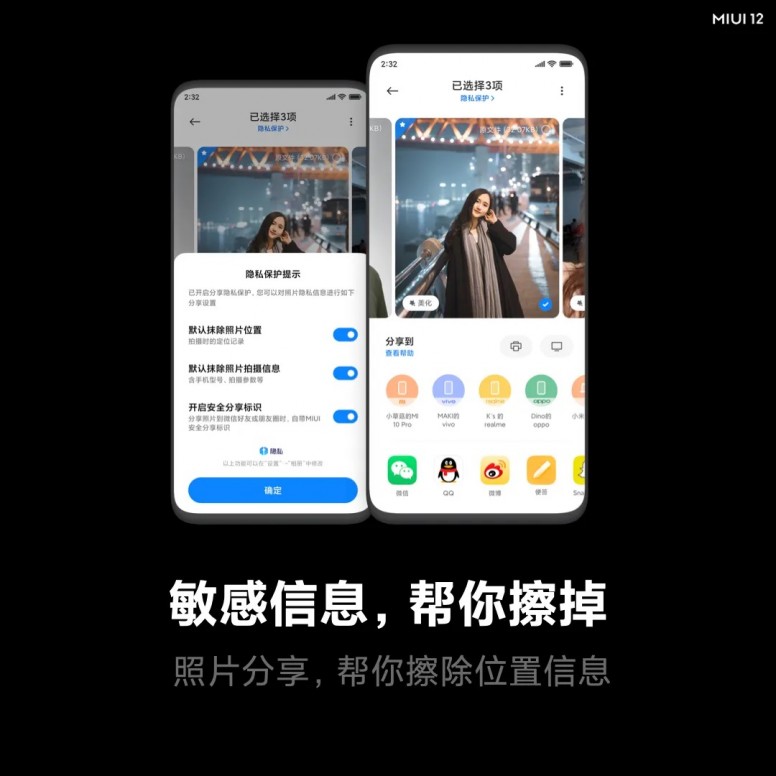 When activated, the Mask System gives rogue apps blank information to protect data for five permissions including contact lists, calendar, and call records. Your data rights are in your hands. The feature also allows you to have a virtual identity that can spoof any app that is trying to capture your information without proper permission. MIUI 12 is certified by authoritative institutions in China, Europe and the US, and is also the first operation system in the world to receive the TÜV Rheinland "Enhanced Privacy Protection for Android Systems" certification.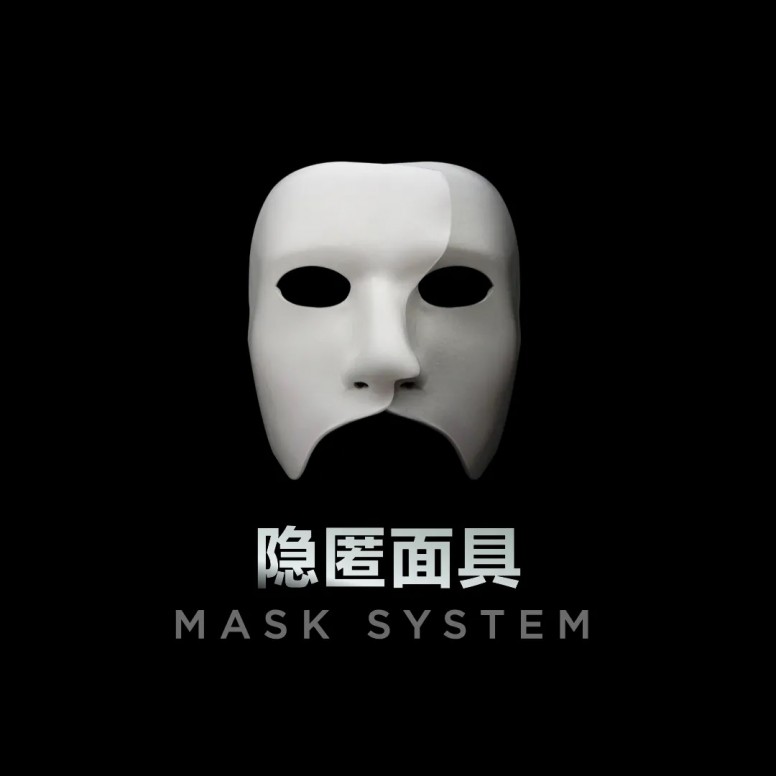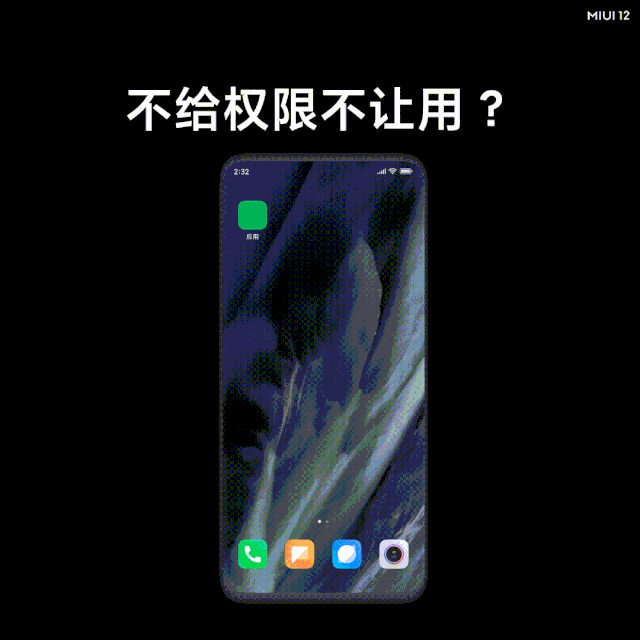 1. Multi-window and Picture-in-picture
Now let's talk about some intimate and powerful new features that come with MIUI 12. The beloved apps have been renewed one after another, and your MIUI has become easier to use, while life and work have become more handy. MIUI 12 brings probably the best multitasking solution in the world. It gets floating chat windows for full-screen apps such as games or video players. Xiaomi has also added a variety of ways in which floating windows and notifications can be expanded to enhance productivity. Pull down the application suspension notification and instantly transform into a quick small window. Drag a small window to the side to transform into a small window. Know everything, chat for a day without delay.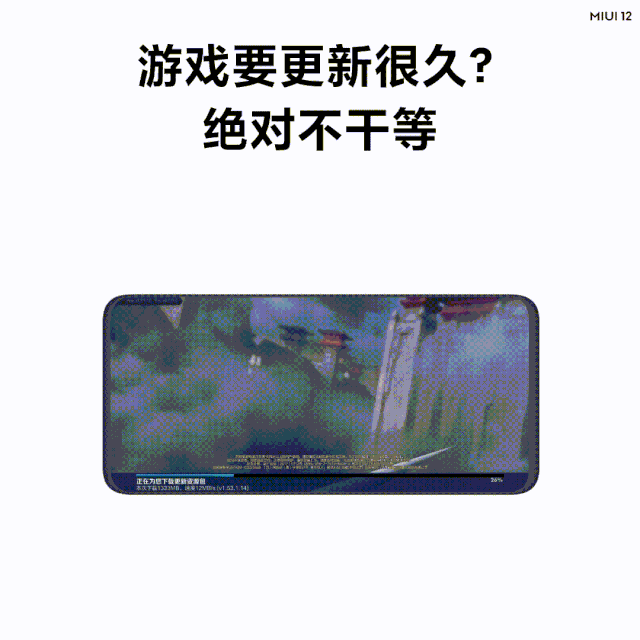 2. AI call
You can easily get rid of harassing calls without having to talk, and Xiao Ai will help you answer and intelligently answer them automatically. Xiaomi is adding an AI Calling feature in MIUI 12, which is specially designed for users with hearing disabilities. The conversation is fully transcribed to assist users with auditory or vocal disabilities and they can choose from a set of AI-generated responses instead of speaking to keep the conversation going. With it, users will be able to customize the language in which they want their calls to be answered. They will also be able to switch between automatic or manual call answering. However, it's unclear right now if the feature will roll out to users outside of China. In cooperation with Xunfei Hearing, Xunfei Hearing Engine supports real-time voice-to-text conversion, and Chinese Mandarin recognition accuracy rate is as high as 98%.